A selection of our projects
Multi Utility – Beauvale Road Development
This was a multi utility site which consisted of mains lay and service connections.
Offsite, we laid 63mm gas and water mains, as well as a further 63mm gas main and 90mm water main onsite, for service connections.
We liaised with the developer to ensure CML and handover dates were met. Throughout the development, and with the changes, we have adapted the designs and site works to accommodate the developer's needs.
We worked with the ground workers to keep disruption to a minimum, which lead to great team work.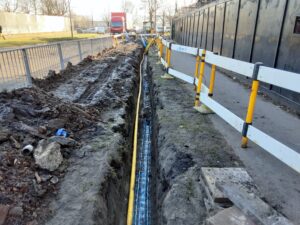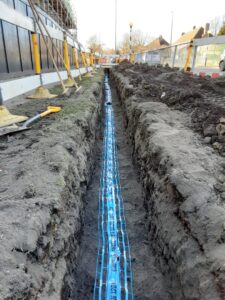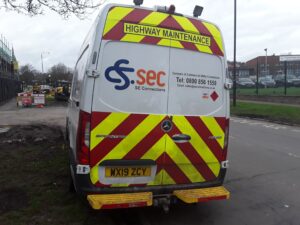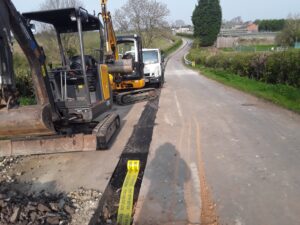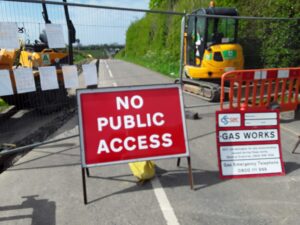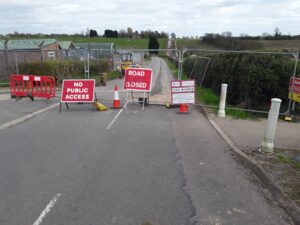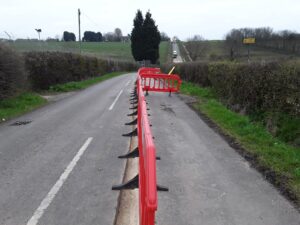 Industrial Gas Connection – Melton Mowbray
Our team successfully completed the laying and commissioning of 513m of 125PE LP gas main to feed a new 90PE LP industrial gas service.
Working under a road closure, our team were able to safely deliver the project whilst adhering to the COVID restrictions at the time. This ensured that the client was not faced with lengthy delays to the essential gas service.
Industrial Gas Connection – Parkside Business Park, Doncaster
Laying and commissioning of 79m x 125mm PE LP Main and 31m x 125mm PE LP industrial service.
Working closely with the client and the owner of the industrial estate, we agreed the best possible route and programme to deliver the gas on date ahead of schedule and with minimal disruption to the existing business at the site.
By consulting with Cadent, we were able to avoid the need for reinforcement work on the existing network so that the client was able to secure their full load without extensive delays.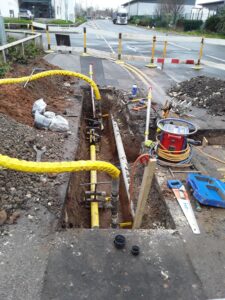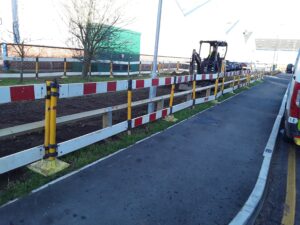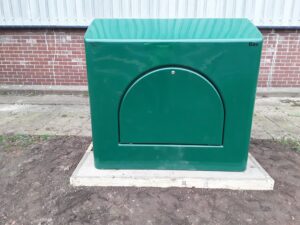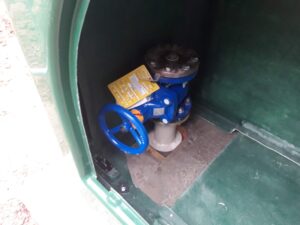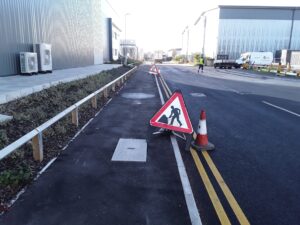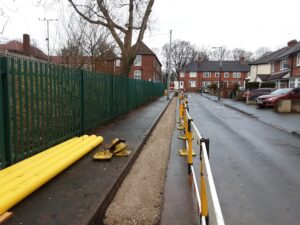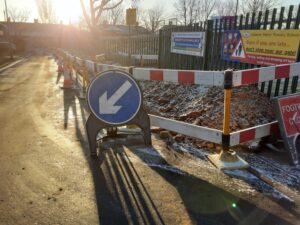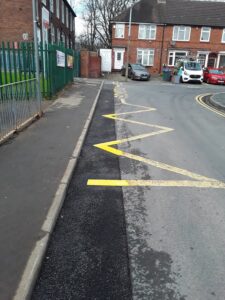 Commercial Gas Connection – Uplands Manor School, West Midlands
Laying and commissioning 71m x 180mm PE LP main & 55m x 180mm PE LP service.
By collaborating with the school to minimise disruption, our team were able to successfully deliver the phased project on time, which allowed the school to progress with their planned site works with confidence.   
Commercial Gas Service Upgrade – Fat Hippo, Leeds
A low pressure gas service upgrade in the busy Hedgingly area of Leeds.
The onsite team used their experience to overcome mapping issues that led to problems locating the parent gas main.
Working closely with our in-house design team, we were able to secure the revised design approvals needed from the network to allow the works to be completed as planned in one visit.
The customer was delighted to get the new service and meter up and running on time and ready for thebusy weekendperiod.